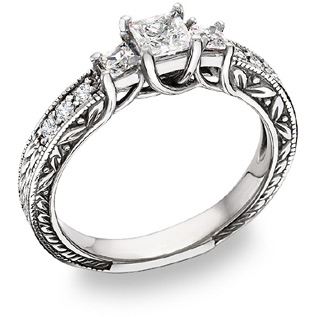 Very few days have as big an impact on a person's life as their wedding day. In many ways, it's not at all surprising that this life-changing event often comes about through some serious spending as brides and grooms seek to make it full of memories that they'll cherish forever.
Although the recession caused wedding spending to take a hit in recent years, it is slowly on the rise again and fewer couples are claiming that the economy has impacted their wedding budgets.
Average Cost of a Wedding
A 2010 survey of nearly 19,000 brides by the popular wedding website The Knot revealed that the average cost of a wedding in the United States is approximately $27,000. This number takes into account the one in five brides who spend over $30,000 on their wedding and the 12 percent who spend over $40,000. This figure also varies greatly depending on location; couples in Manhattan spend an average of over $70,000 on their nuptials, while brides and grooms in Utah shell out just over $13,000.
The Engagement Ring
The purchase that kicks off wedding spending is often one of the largest expenses involved: the average amount spent for an engagement ring is $5,392. This average takes into account both rings that are bought on a tight budget, such as sterling silver styles or those featuring white topaz or cubic zirconia, and those at the other end of the spending spectrum, such as platinum rings with numerous sizeable diamonds.
Unlike the cash that's poured into a reception venue or wedding flowers, the money that's used to purchase an engagement ring gives the bride a lasting symbol of love and an object of beauty. Few aspects of a wedding will last long after the big day, except in photographs, but the engagement ring endures, making it an investment rather than something to enjoy for just hours.
The Wedding Band
Wedding bands are also investments, although most couples spend considerably less on both of these rings than on an engagement ring. The average cost of a wedding band for the bride is $1,129, and for a band for the groom, it's a little less: $907. Like the average cost of an engagement ring, these numbers take into account both budget purchases and splurges.
Interestingly, when spending on other aspects of a wedding dropped due to the recession, spending on wedding rings rose. As couples cut back on bigger-ticker items such as a reception venue and a band, they invested more money in lasting symbols of commitment—ones that will endure through richer or poorer.
Average spending on wedding jewelry totals over $7,400, but the true worth of these pieces can't be given a price tag. They're daily reminders of your love and your promise to keep on loving no matter what.
The Wedding Dress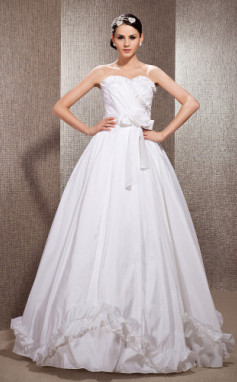 While a wedding dress may be thought of by many to be a big expense, it rates well below many other wedding expenses. Brides spend an average of approximately $1,100 on gown, less than they do on flowers and décor, a ceremony site or a videographer.
Wedding Photographer
Hiring a photographer costs an average of over twice as much as a wedding dress, with the price of preserving memories in pictures cashing in at about $2,300. Spending on a videographer is considerably less, averaging under $1,500.
Wedding Ceremony & Decor
Most couples spend much less for their wedding ceremony than they do for the reception. They shell out an average of $500 for music for the ceremony, as well as $1,400 for the ceremony site, less than an eighth of what they spend on the site of the reception. The ceremony site is also less costly than flowers and other décor, on which couples spend an average of $2,000.
The Reception, Music, Transportation
The biggest wedding expense by far is the reception venue, which costs, on average, over $12,000. Hiring a band for the reception also requires some serious cash, with couples spending about $3,000 for live music. Those who choose to hire a DJ instead save over $2,000: a DJ costs an average of just $900. Although not all couples choose to hire a limousine or transportation service or rent a car to take them to their reception, their spending on wedding day transportation costs averages at $667.
The average couple spends $149 per guest on their wedding, and with an average of 141 guests this adds up. However, with nearly a quarter of couples choosing to have destination weddings, guests often spend at least this amount on overnight accommodations, not to mention the cost of travel.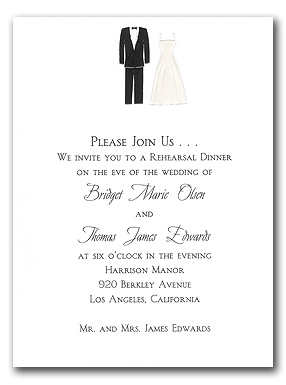 Wedding Invitations
No matter where the wedding is held, asking guests to attend costs relatively little, with the average cost of wedding invitations adding up to just over $350.
Wedding Favors & Catering
Favors are an even smaller expense, with the average couple spending just $222 for guests' take-home goodies. Catering makes up a large percentage of spending on guests; an average of $61 per head is paid for catering services. The wedding cake is a comparatively small expenditure, averaging $540, with the majority of couples opting for a traditional tiered cake.
Couples also spend a bit on feeding those involved in their wedding at the rehearsal dinner. On average, this meal sets them back $1,127.
Wedding Planner
So, how does a couple decide exactly how they'll be spending their wedding budget? Often, it's with the help of a wedding planner. One in three brides hires such an individual to help them coordinate their big day, a service which costs an average of $1,753.
The Honeymoon
In addition to the money that's spent on the wedding itself, couples shell out significant dough for a honeymoon: an average of over $4,450 for a trip that's an average of eight days long, not including travel time. At over $500 per day, this trip isn't cheap, and a contributing factor is the fact that more than seven in 10 couples travel outside of the continental United States. While most couples pay for a honeymoon on their own (as opposed to receiving funding from parents, as is often the case for many aspects of the wedding), 12 percent register for their honeymoon, allowing wedding guests to contribute toward travel costs.
Honeymoon spending seems to have been relatively unaffected by the lackluster economy. In fact, over one in five couples spend more than $6,000 on a post-wedding trip.
With couples spending more than the equivalent of a year's worth of college, wedding expenses often top the amount that's poured into a car or even the down payment on a house. However, not all of this cash goes toward once-and-done purchases. The money that's spent on engagement and wedding rings can be considered an investment, with symbols of love and commitment that will last a lifetime as the payoff.
Source of Engagement Ring pictured above: applesofgold.com carries gold jewelry and diamond engagement rings.
Source of Average Cost of A Wedding: TheKnot