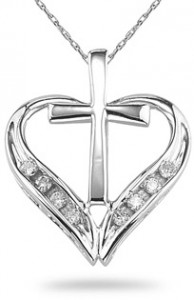 So, do you really need relationship questions to find out how well you know your wife, husband, boyfriend or girlfriend?  Even if you've been with that special someone for many years, good love questions might surprise you with how much you don't know about them.  Learning about your lover is a lifelong process, and  every romantic relationship can benefit from greater communication and familiarity that a love test can bring.
In addition to that, putting together a love quiz for your sweetheart can be a fun, playful exercise that  lets you and your lover laugh together.  You shouldn't look at a love quiz as a contest or keep score of who gets more questions correct.  Instead, have fun filling out the love test and reading your answers back to each other when you're done.
So, what kind of questions should you include in a love quiz?  Well, it could be anything that has to do with your relationship, personal attributes, likes and dislikes.  Below are 35 questions you may want to include on your love test or use as inspiration to write more of your own.  Once you've written your own special love quiz, make two copies: one for you and one for your lover.  Then spend some time filling it out your love test and comparing answers.
Relationship Questions: 35 Love Questions To Test Your Romance
What is my favorite color?
Do I have any birthmarks?  If so, where?
What color are my eyes?
Do you remember the first thing I said to you?
Where did we meet?
If I were stranded on a desert island and allowed one luxury item, what would it be?
What was your first impression of me?
What is my middle name?
What is one of my fears?
What is one of my dreams?
What is my best feature?
Am I a rebel or do I follow the rules?
What's your favorite memory of me?
If there was one good nickname for me, what would it be?
What;s my favorite type of music?
Am I shy or outgoing?
What is one thing I need to improve on?
Do I have any special talents?
What is your favorite body part on me?  Why?
Can you read me by looking into my eyes?
Do I prefer simple or luxurious?
What is my favorite type of food?
What grade was I in when I had my first kiss?
What size shoe do I wear?
Where was our first public kiss?
What is my favorite type of flowers?
Do I prefer coffee or tea?
French vanilla or mocha?
Upon taking a final exam, would I study or cram and use cliff notes?
When I get a sweet tooth, do I go for chocolate or sugary candy?
Am I right or left handed?
If I had to lose one of my five senses, what would it be?
What is my favorite holiday?
What was the first thing you ever gave me?
Where was our first picture together taken?