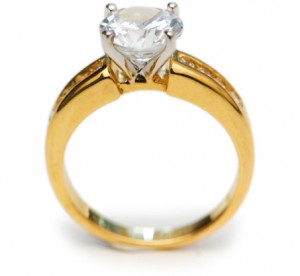 Weddings, vacations and huge remodeling projects are extremely exciting times in your life. However, they're also the most stressful. How will you go about the planning? What about everything that goes wrong? And–perhaps the biggest stressor of all–"How will I pay for this?"
Don't let money ruin your chance at lasting memories and happiness; there are plenty of options to fund your latest huge expense. One of the best opportunities for fundraising is right in your jewelry cabinet. Here are some tips for parting with your gems while ensuring you don't get scammed out of your precious wares.
Speak to a professional
Many of us have absolutely no idea what our jewelry is worth, especially if it's a hand-me-down. And when we bring it to a resale shop, how do we know we're getting a fair price? One of the best things to do with higher-value jewelry is send it to a professional appraiser or also companies who buy jewelry, including Diamond Whisperer, which, like others of its branch are responsible for appraising jewelry and diamonds: color, shape, hardness, etc.. Yes, it adds an initial expense to your sale, but it ensures you'll be getting a fair price for your gems no matter where you go. An appraiser can also give you great details about the good characteristics–and the more undesirable ones–that add to the jewelry's value and that buyers will want to know about.
Ask around
A lot of people won't be assured they're getting their fair share for their jewelry from one estimate. Don't be afraid to ask around. Taking your gems to several shops are a great way to do a price comparison. That way, you'll get as much money as possible for those jewels. Comparing prices is also a good way to make sure you're getting a fair offer.
Sell online
A lot of the time, jewelers won't give you as much money for your stuff. They have to make a profit, after all–and they're also paying for the gold and gems by weight. They don't intend on giving your jewelry away for someone to wear. Other people, however, will pay for the craftsmanship that went into creating your accessories. These people may also be willing to pay more online, especially if they're less knowledgeable about the product. Try eBay, Amazon or any other online marketplace. It's a great way to reach hundreds of thousands of potential buyers.
Selling your jewelry is a great way to fund projects. It can help clean out your room and it will relieve so much of your stress about the financial aspect.