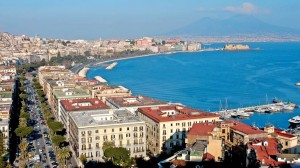 The romance of taking Mediterranean cruise is a truly unique and magical scene that every couple should experience at least once. It's an area of Europe where you and your significant other will be able to enjoy life at a relaxed pace. There are few other ways which allow you to indulge in so many natural and cultural wonders. The many ports spread out in the Mediterranean are excellent for couples looking for the perfect romantic getaway.
The ports in the Mediterranean are known for being a start and finish to the cruises. Whether you prefer a bigger city or small town, it's recommended to take your time choosing for the best option that suits your requirements as closely as possible. One of the most popular cities found in the Mediterranean is Barcelona. It's easy to take a Barcelona port shuttle from other Mediterranean ports and Spanish cities. Barcelona offers an impressive mixture of world-class gastronomy, architecture and history. The city can be the perfect end or start to any Mediterranean cruise! More info at www.bcn.travel.
Whether it's relaxing dinners at dimly lit restaurants or enjoying a mixture of different cultures, the cities located near the Mediterranean Sea are full of charm and romance. The Mediterranean lends itself well for just about any special occasion: whether you're recently married, celebrating an anniversary, or simply just celebrating your birthday, there are few other places in the world that offer such a perfect mix of nature, culture and beauty. Few things in life can compare to a beautiful evening with your loved ones while looking at the azure waters of the Mediterranean sea. It doesn't matter when you choose to visit the Mediterranean, the people, weather, culture and sights are waiting for you all year-round!