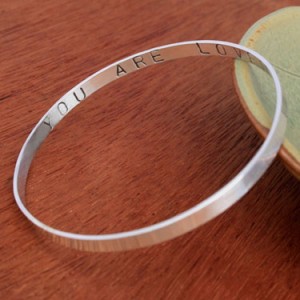 Looking for different ways to say "I Love You?"  Regular readers of Romance Tracker know that there are literally hundreds of other ways to tell your romantic partner you love them through actions instead of words, but actually telling your lover how you feel is important, too. Luckily, the truly romantic person doesn't just have to rely upon "I love you" to express those feelings of love. There are dozens and dozens of different creative phrases and colloquialisms that lovers can use to express their love, and the 101 variations below are just a few of them.
By telling your boyfriend, girlfriend, wife or husband you love them in a variety of different ways, you can inject much-needed freshness into your relationship or marriage and make it seem like you're saying "I love you" to your sweetheart for the first time all over again. Make yourself a promise to express your love with a different phrase every day and you'll help build a better relationship in a subtle and powerful way.
Nothing says, "I Love You" like diamond bridal sets. Diamond rings speak louder than words, if you are at that stage in your relationship where purchasing an engagement or wedding ring is the right thing to do.
But don't stop with the list of 101 ways to say "I love you" that I've come up with! Sit down and come up with a few yourself. Every romantic relationship is unique, and the experiences and secrets you've shared with you lover are ripe with special ways for you to say "I love you." Use the following list as a jump-start to create your own, more personalized ways of saying "I love you" today!
101 different Ways To Say I Love You In Other Romantic Words:
I adore you
I'm affectionate for you
I'm attached to you
I'm enchanted by you
You're my enchantment
I burn for you
You fill my heart
I'm fond of you
You're my missing piece
You're the only one for me
I'm totally devoted to you
I'm infatuated with you
I'm mad about you
You're all I see
I'm passionate about you
I'm enraptured with you
I relish you
You're the light of my life
You're my soft spot
I'm tender for you
I'm wild about you
I worship you
You're my everything
I admire you so much
I adulate you
I more than care for you
I cherish you like nothing else
I delight in your company
No one matters but you
I dote on you
I'm falling for you
I fancy you
I only have eyes for you
I've flipped over you
You're my hero
You make me feel young
You're on my mind
You're wonderful to me
You're adorable to me
You amaze me
You blow me away
You electrify me
My feelings are overwhelmed by you
You make my life worth living
You're my inspiration
You make me feel good about myself
I'm stupefied by you
I idolize you
I long for you
You're my treasure
I delight in you
I glorify you
I laud you
I have a flame for you
You're my object of affection
I marvel in your presence
I dig you
I totally go for you
You're just my style
You're my prize
I hold you in reverence
I venerate you
You comfort me
You nourish me
I enshrine you
I hold you dear
I honor you
You nurture me
You sustain me
I want you so badly
I'm crazy about you
I'm nuts about you
You're my one and only
You're everything to me
You complete me
You make me whole
I luxuriate in you
I need you more than anything
You're special to me
You make me whole
I'm nothing without you
You're the air I breath
I've looked for you my entire life
I miss you so much
I would be lost without you
You're my savior
You're my stars and moon
I'm bedazzled by you
You're my aphrodisiac
I'm sweet on you
I glory in you
I savor every moment with you
I'm infatuated with you
I'm beguiled with you
I'm besotted by you
You carry me away
I'm charmed by you
I'm hooked on you
I'm intoxicated by you
You're my indulgence
You're my obsession