Tag Archives:
romantic ideas
The scene of two lovers whispering romantic poetry to each other under a picturesque tree is somewhat of a sappy cliche anymore, but reading to your sweetheart–not necessarily poetry!–is still a great way to build your relationship and interact with each other in a fun, romantic way. And if you choose the right material, reading to your lover can be a two-for-one: imagine how great it would be to learn together while sharing your love together!
I know, I know–reading out loud is the type of romantic idea makes many people uncomfortable, and for some of us it might bring to mind embarrassing memories from high school literature classes. But the natural discomfort we feel at the thought of reading to someone is exactly why reading to each other is a great way for romantic couples to become closer and learn to trust each other.
Although it may seem silly at first, I promise you'll see wonderful romantic results from setting aside time to read out loud with your significant other. It's bound to inspire some mutual giggling, and having fun together is an important part of any romantic relationship or marriage. And after you get past the initial discomfort, you'll quickly find that reading each other will help build trust and make you and your lover much more comfortable with each other.
After all, learning to become more comfortable with each other, and getting over the natural embarrassment we may feel in certain situations, is a natural progression in healthy, loving relationships.
What you read to each other is completely up to you. If you're both feeling very romantic, a good book of love poetry is easy to come by. You can go for the classics, or choose from a huge selection of contemporary romantic poetry if that better suits your tastes. Is there a novel or collection of short stories that you or your romantic partner enjoy reading alone? Try reading passages to each other and you'll open up a whole new world of romantic interaction and discussion.
Whether in the privacy of your own bedroom or beneath the cliche tree in a beautiful park, reading to your boyfriend, girlfriend, wife or husband is a great way to build your romantic relationship and foster trust. So go grab a good book and get to reading!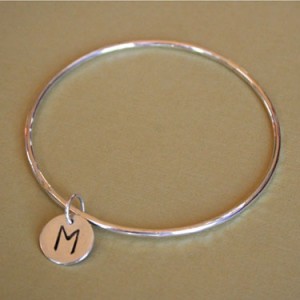 Perhaps you're not ready to purchase white gold wedding bands for your perfect mate just yet … but you're looking for romantic, funny or cute pet names to call your boyfriend or girlfriend.  We've all seen it: two people who are madly in love and completely oblivious to everything around them, fawning over each other and calling each other pet names that make their single friends roll their eyes in pain. Heck, a few of us have probably even been that couple!
Let me get one thing straight: that kind of public display of affection isn't one of the good old-fashioned romantic ideas we're trying to promote on Romance Tracker. It's one thing to be in love and be proud of it, but it's another thing entirely to make everyone around you sick. Get a room, for crying out loud!
But having a secret, private pet name for your sweetheart really can be a good way to add a little fun and intimacy to your romantic relationship or marriage. Heck, even couples who promise themselves that they'll never use sappy pet names usually use them eventually anyway! And here's a warning: far too often, those cheesy pet names aren't ones that we choose for ourselves. Sometimes we just have to loosen up a little bit, shrug our shoulders and learn to love whatever cutesy name our lover decides is best suited to us.
But remember: if you have to put up with sappy pet names from your boyfriend, girlfriend, wife or husband you can choose a few of your favorites for them, too! Most pet names develop from unique experiences in individual relationships, and there's no end of romantic nicknames that lovers have given each other. But there are a few stalwarts that have been whispered by countless lovers over the years.
So here's a list of 101 of the most common fun, romantic pet names that you can use to flirt with your lover during those private times. Just choose carefully, and keep in mind that I say "private times" for a reason; bust out some of these sappy nicknames at the wrong time in public and you just might end up getting cold water tossed on you!
101 Fun, Romantic Pet Names to Call Your Boyfriend Or Girlfriend

Sweetie
Sweetheart
My love
Lover
Pumpkin
Baby
Darling
Sweetie Pie
Baby Doll
My Little Cabbage (French)
Love of my Life
Angel
Beloved
Dear
Dearest
Dear one
Deary
Flame
Heart's Desire
Honey Bun
Poubelle
Honeybunch
Lamb
Jewel
Loveling
Pearl
Pet
Precious
Princess
Prince
My Sweet
Sugar
Treasure
True Love
Beautiful
Beauty
Gem
Saint
Light of my Life
Object of my Affection
Angel Face
Babe
Buttercup
Button
Cherub
Chica
Dumpling
Little Angel
Little Darling
Little Doll
Number One
Prize
Tootsie
Doll Face
My Idol
My Everything
My Life
Object of My Affection
True Love
One and Only
Inamorata
Inamorato
My Passion
Valentine
Dove
Honey Bunny
Smoochy
Babycake
Dream Girl
Dream Guy
Woman of my Dreams
Man of my Dreams
Dreamboat
Heartthrob
Lovebird
Lady Love
Main Man
Main Woman
Paramour
Patootie
Sweet Potato
Squeeze
Steady
Stud Muffin
Sugar Daddy
Sugar Momma
Shnookums
Beautiful Flower
Sugar Lips
Hot Stuff
Hottie
Casanova
Don Juan
Lothario
Beau
Belle
Sugar Plum
Hero
Venus
Goddess
My Enchantment